XTERRA TRAIL RUN GOLDEN GATE CANYON
September 24 @ 8:00 am

-

11:30 am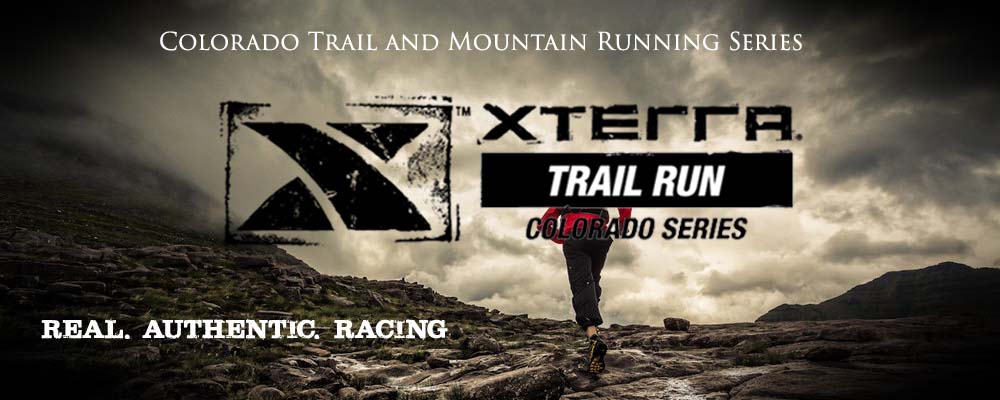 XTERRA Golden Golden Gate Canyon
The inaugural Xterra Golden Gate Canyon State Park trail run is scheduled for September 24, 2017. This course best exemplifies the spirit of the XTERRA Trail Run offering a 7k and 20K distances.
This event is open to runners of all ages and skill levels. The course is stunning and beautiful, with single track running through alpine meadows, pine forests, and golden aspens during peak fall colors, plus stunning views of the continental divide. Experienced distance runners can opt for the 20K course, beginners can take the 7K challenge.
The 7K trail course will take runners through Aspen shaded trails, Willow, Adler, and Blue Spruce trees with an elevation gain of 980 feet. The 20K course is the longest trail in the park that takes you through undulating hills, open meadow, aspen groves, and dense evergreen forests and offers an elevation gain of 1230 feet.
This Xterra trail run is challenging with altitude beginning at 7720 feet. It will deliver the best surrounding scenic views of the wilderness areas and the Continental Divide.
---
A Peter Maksimow signature course!
The designer and course manager of our XTERRA Trail Run Series is Peter Maksimow, as known as "The Prez". An elite mountain, trail, ultra runner and member of the silver medal-winning US team at the 2015 World Long Distance Mountain Running Championships. His Instagram profile tells us a bit about him: @petermaksimow "Mountain runner, mustached crusader, Inov-8er, beer connoisseur, Kokopelli Kids coach, Head Honcho of Team Colorado, Barr Trail Mountain Race director, male model, American Trail Running Association, tree hugger, bearded perfectionist, award-winning home brewer, free thinker, Enduro Bite'er, faithful husband to Nora, Manitou Brewing Co'er, and all the other things I forgot to mention."
To list a few of Peter's accomplishments: 2X Team USA Long Distance Mountain Running team member (Zermatt, Switzerland 2015 team silver; Podbrdo, Slovenia 2016), Team USA Mountain Running (Wellington, NZ 2005, alternate), 7X Top Ten finisher at the Pikes Peak Ascent, 3rd at the 2016 US 30K National Championship (Colorado Springs, CO), 2nd at the 2012 Jeremy Wright Memorial North American Snowshoe Championship–Jeremy is the guy that first got me interested in Mountain Running, he was killed by an IED in Afghanistan–RIP soldier! (Vail, CO), 5th at the 2015 US 50K Road Championship (Long Island, NY), 4X Champion of the Greenland Trail 50K and 2nd fastest trail 50K run in the state of Colorado, 3:18:55 (Larkspur, CO). Peter is a sponsored by inov-8, Enduro Bites, Swiftwick Socks and Manitou Brewing Company.
With our signature Peter Maksimow designed trail course, coupled with 100% Colorado dirt trails, you are sure to experience exhilarating moments every runner lives for.
Related Events