Runners Roost Run Club
Our run club isn't a club you have to join or pay an annual membership for. All you need to do is show up with your shoes and a smile. Runners Roost Run Clubs are offered at all Roost locations and are open to all. We have first time runners, walkers, and competitive athletes who show up, run and enjoy great conversations, some snacks and maybe a beer after. Be on the lookout for themed run club nights, offers from our vendor partners and special guests at the Roost nearest you!
Interest in Joining? Sign our Waiver.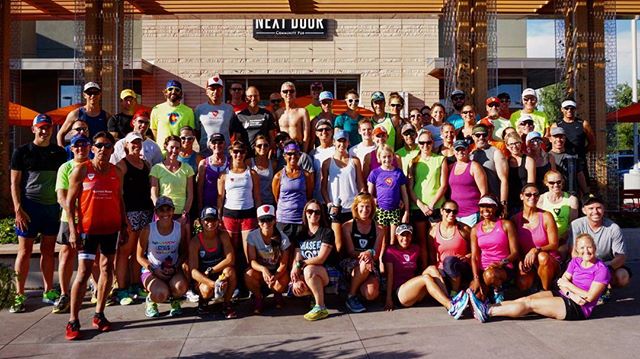 Runners Roost Store Run Clubs
Boulder Run Club
When: Wednesday
Time: 5:45pm trail run 6:15pm road run
Where: Our run club meets at the Boulder Store location
Stapleton Run Club
When: Monday at 5:45 pm
When: Saturday Long Run at 8:00 am (7:00 am in the summer)
Where: Our run club meets at the Stapleton location
Lakewood Run Club
When: Thursday @ 6 PM
Where: Our run club meets at Runners Roost Lakewood every week.  Enjoy routes of multiple distances through beautiful Belmar Park!  After the run join the club for food and drink specials at Rocko's Cantina.
Fort Collins Run Club
When: Wednesday @ 6 PM
Where: Our Wednesday night runs follow a rotating weekly location schedule. See our events calendar for the next location.
Colorado Springs Run Club